WVU Behavioral and Biomedical Sciences Program Announces open positions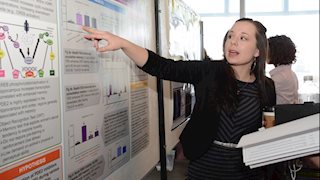 Seeking Student Trainees
WVU Behavioral and Biomedical Sciences (BBS) Research Training Program
The WVU Behavioral and Biomedical Sciences (BBS) Research Training Program,
funded by NIGMS grant T32 GM132494, is accepting applications for the 2019-2020
academic year.
BBS is an integrated graduate training program that crosses several departments
and colleges at WVU. Preceptors and trainees are drawn from Biology, Biomedical
(HSC), Psychology, Public Health, and Health Outcomes (Pharmaceutical Systems
& Policy) Ph.D. Programs. The BBS Program provides graduate students with
strong training at the interface of behavioral and biomedical science.
Ph.D. students in any of these programs can apply for appointment to the BBS
at the end of their first year. Preference is given to those committed to
incorporating into their individual programs of study interdisciplinary
perspectives and methods that bridge traditional areas of neuroscience and
behavioral research. Appointees receive enhanced research training and
participate in a clinical immersion experience that will enable them to:
• Conduct behavioral research at multiple levels of analysis, using a range of
experimental models
• Use multidisciplinary approaches, including physiological, biochemical,
molecular and genetic analyses, to address complex problems of clinical
and public health importance
Pre-doctoral applicants for a BBS trainee position* should submit:
1. An up-to-date Curriculum Vitae or Biosketch
2. A brief statement of how your research interests relate to BBS program
goals
3. A letter of support from your mentor- this must convey a clear
commitment from your mentor to participate in BBS program activities

Application due date: Friday May 24, 2019

Email all application materials to mallory.weaver@hsc.wvu.edu with BBS T32 as
the subject line.

*Only U.S. citizens or permanent residents are eligible for appointment.
For more information, visit http://www.hsc.wvu.edu/resoff/behavioral-biomedical-sciences
or contact Program Directors Albert Berrebi (aberrebi@hsc.wvu.edu), James Simpkins
(jwsimpkins@hsc.wvu.edu) or Courtney DeVries (courtney.devries@hsc.wvu.edu)